Google knows a lot about you.
But what exactly does it know?
What type of data does Google collect about you and how is that data being used?
How much control do you have over who sees (and gets to use) your data?
And most importantly, what steps can you take to protect your privacy?
If you use Google– heck, if you go online– you need to be aware of what data gets collected and how that data gets used.
Knowledge gives you the power to protect your privacy and only share that which you feel comfortable sharing.
Lucky for us, Google makes it pretty easy to find, track and manage the data they collect.
In this post, I'll show you how Google collects data, where you can find it, and what you can do with it.
Where is my data?
Google stores your data in a few different places. If you want to manage your data and control your privacy, you need to go through them one by one.
1. Google Maps
If you use location services, Google maps tracks your every move.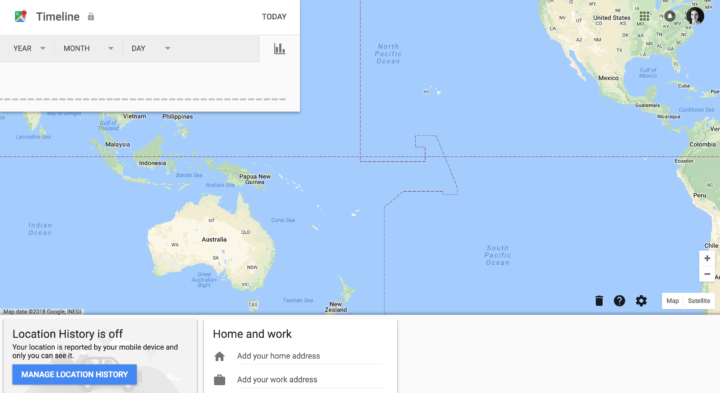 You can access your data by heading over to your Google Maps Timeline. Here, you'll be able to see all the information Google Maps keeps on you.
You can turn your location services off completely or delete specific journeys. For exact details on how to do this, check out our post on Google Maps— it's a complete walkthrough of everything you need to know to manage your Google Maps data.
2. Google Ads
Love them or hate them, ads are an essential part of the online world that isn't going away.
Google uses data from your searches as well as some demographic information to show you targetted ads based on your interests.
You can see, and manage, the data by heading over to your Ads Settings.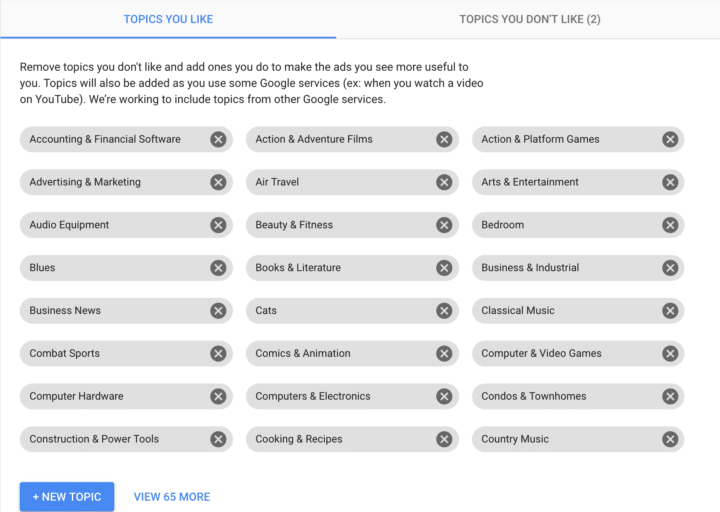 Google keeps a running list of topics you are interested in, so it can serve you the right kind of ad. In these settings, you can add and remove topics to make the ads more relevant.
If you don't want Google to serve you relevant ads based on your data, you can install a plug-in that turns off personalization so you'll only get shown generic ads.
3. Your Google Search History
Google keeps a record of all your search activities.
To see and track them, head over to Google My Activity.
Here you can see everything you've done using Google from all of your devices.
You can delete individual sessions or even the entire day's data by clicking on the three dots in the right-hand corner and selecting delete.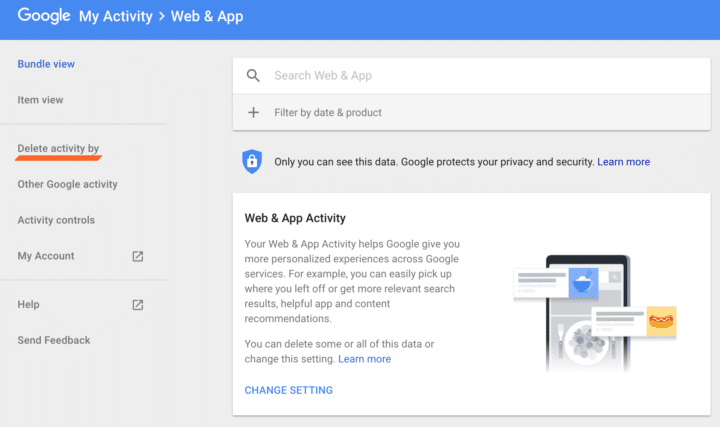 If you want to delete all your data to date, click on "Delete activity by."
To completely delete your data, select "all time" in the "Delete by date" menu and select "all products" in the product menu. Hit delete and you are done. You can also delete activity on specific dates or by topic or product.
If you don't want Google to save your searches anymore, you can pause activity tracking.
Click on "Activity controls" in the left-hand side menu.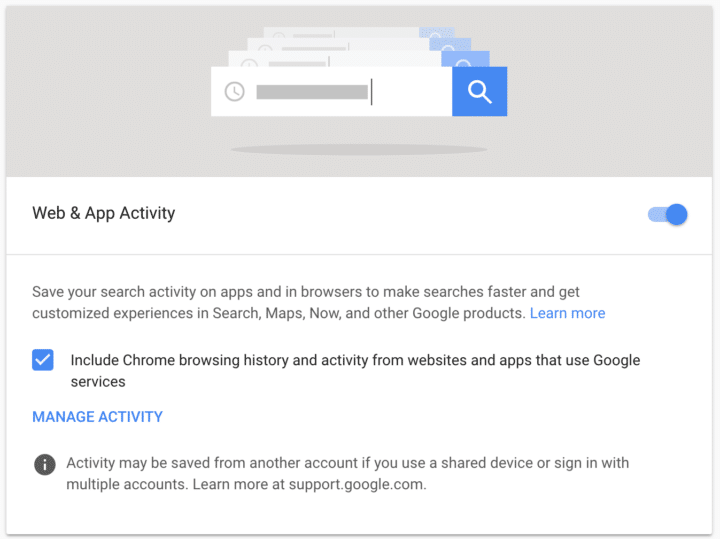 Turn "Web&App Activity" off.
Google will ask you to confirm you want to pause your web and app activity and explain what that means.
4. Manage your apps
A lot of apps and websites give you the option to log in using your Google account and have access to certain aspects of your Google account.
Unlike the FB apps that played a key role in the recent Facebook scandals, most apps that have access to your Google account are productivity apps.
You can see which apps have access to your Google account by heading over to Apps with access to your account.
In the overview menu, you'll see the name of the app and the type of access it has to your account. To see more information, or to revoke access, click on the app.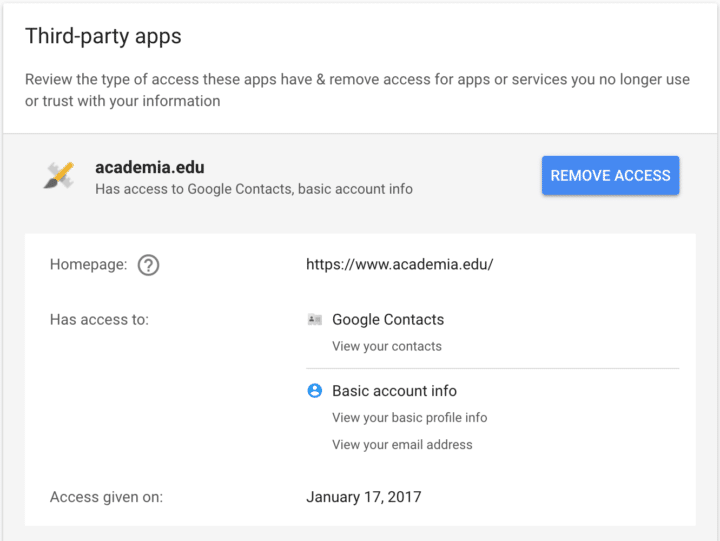 Go through the app list and make sure you trust all the apps with access to your account.
5. Your YouTube Search History
YouTube also keeps a record of your search history.
You can see your YouTube Search History and manage it by clicking here.
Like with Google, you can delete parts of your search history and manage it.

To delete an item, just click on the giant "x" on the right-hand side.
Managing your Google Services
You can manage all your Google Services, and the kind of info they have on you, by heading over to your Google Dashboard.
Here, you can see and manage all your different Google services.
You can also download all your data from the different services.
To start the download process, click on "Download my data."
You'll be taken to a page where you can choose which data you'd like to download.  Once you are ready, scroll to the bottom and click on "Next" then on "Create archive."
Google will then archive all your data and send you a copy.
You are in charge of managing your privacy
Google collects and stores a lot of information about us.
When used responsibly, that info helps Google provide a better service. However, it's up to each of us to decide how much data we feel comfortable sharing.
That's why it's so important to know what type of data gets captured, how it gets used, and how you can control it.
Until next time,
Have fun storming the castle!
What are you doing this Wednesday? Join us for our Wednesday webinar!
Every week we break big, complex processes like building your email list and growing a successful YouTube channel into small, actionable steps you can put into practice straight away.
Webinars not your thing? Head over to our YouTube channel and watch the latest videos.