Level up your skillset, one Wednesday at a time
Every Wednesday the DottoTech team goes live with a brand new webinar
We break big, complex processes like building your email list and growing a successful YouTube channel into small, actionable steps you can put into practice straight away. Sometimes, we share our favorite tools and help you build your own custom toolkit.
But it doesn't stop there.
At DottoTech we are all about the conversation. We want to create something unique that helps you get to where you want to go. That's why, for the second part of every webinar, we answer your questions on the day's topic.
Join us this Wednesday for a taste of the Dotto Tech magic.
Stay informed and never miss a webinar training
Want to stay up to date with everything that's going on at Dotto Tech? Sign up for our newsletter.
This isn't just your average I will send you a bunch of emails you don't want to read kind of newsletter.
Here's how it will go instead.
You sign up

You get a confirmation email to make sure you really want to be on the list

You get an email that lets you chose the topics you are interested in. Categories include productivity tips, how to make videos or tips on running an online business

You only get emails you actually want to read based on your personal preferences

Choose your path and sign up for one of our free courses.
I want to make phenomenal webinars that people can't stay away from
Anatomy of a
successful webinar
Learn about the essential ingredients that make a webinar work
I want to make enthralling online videos that don't take ages
Craft shareable video in less time than it takes to write a blog post
I want to spend less time trying to remember stuff I already know
Take your productivity to the next level with Evernote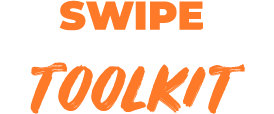 In this toolkit are all the tools I use on a regular basis to create online content, run Dotto Tech, stay in touch with the team, and keep everything running smoothly.