At the start of May, we published a post (and video) on Gmail's brand new look.
This post sparked conversation and questions about how some of the new features work.
That's why today, I'm going to answer the most common questions. Let's dive straight in.
1. How do I access my contacts?
In the old version, you got to your contacts by clicking the drop-down arrow next to the "Gmail" logo, and selecting "Contacts."

Easy, right?
Things work a little differently now. To access your contacts, head over to your Apps menu in the top right-hand corner of your inbox.
Click on "Contacts" in the drop-down menu.
You can still add people to your contacts by hovering over an email and selecting "Add to Contacts."
My Snooze feature isn't working. How do I turn it on?
The update introduced the Snooze feature. When you press snooze on an email, Gmail removes it from your inbox and sends it back at a time of your choice.
If you can't see snooze to the right-hand side of an email when you hover over it, you've got a settings issue.
Go to Settings and scroll down until you find "Conversation View." Toggle that on. You should now be able to snooze your emails.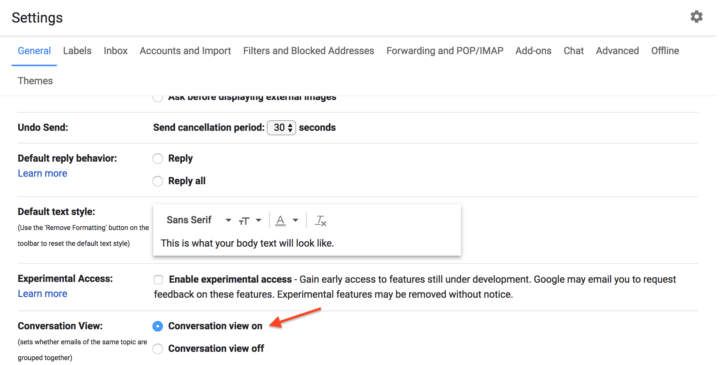 Where do my archived emails go?
Unlike Outlook or Yahoo, Gmail doesn't have a named Archive folder. So where do all the emails you archive go!?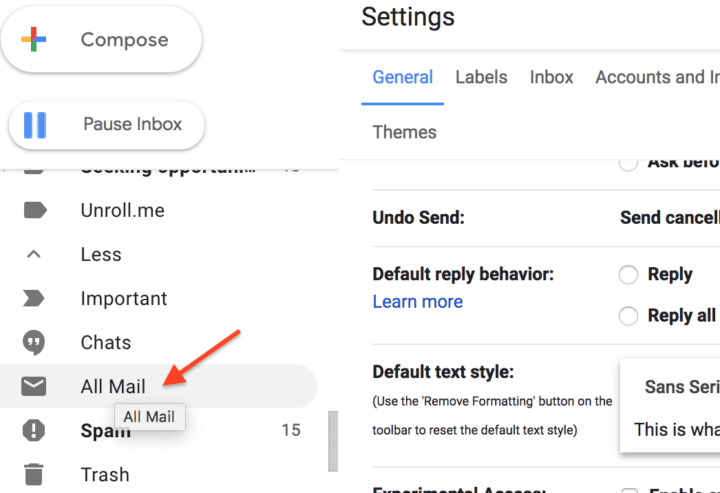 Google sends them to a folder called "All Mail." To find it, scroll down through your folder menu– it's at the bottom after "show more."
You can move emails from your archives back into your inbox by clicking on the "Move to inbox" symbol in the top menu.

How does Gmail self-destruct work?
When the new version of Gmail launched, a lot of us didn't have access to one of the key features– the email self-destruct. However, Google has since rolled it out to most users.
So what is self-destruct? It's Gmail's new confidential mode. It lets you send confidential emails and set a self-destruct date. On that day, the email will delete itself.
To turn the confidential mode on or off, click on the padlock-with-timer symbol in the menu next to the send button.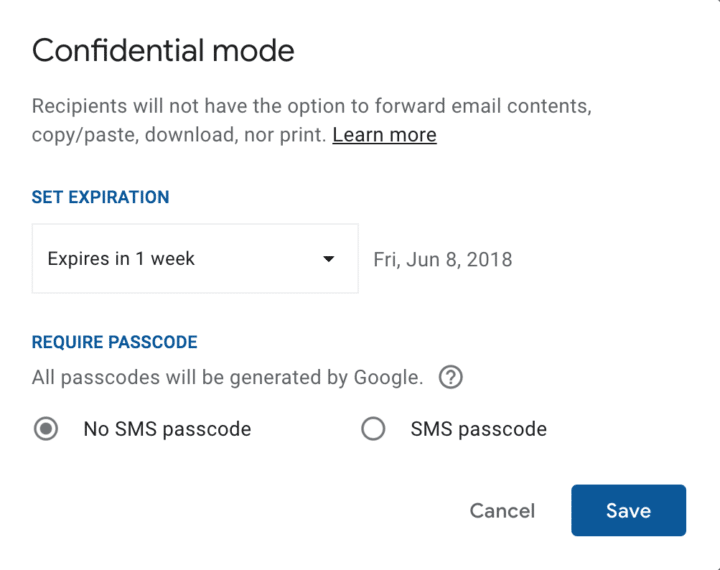 This mode disables the ability to print, forward, download, or copy and paste emails. For really sensitive emails, and to increase security, you can also add a passcode that Google sends to the email's recipient.
Can I see alternative calendar views in the sidebar?
You can access a day-by-day version of your Google calendar in your email sidebar.
Sadly, this is the only view available. If you want to see your full calendar, you can open it in a new tab.
Can I sort my emails by date or sender?
You can't sort email based on sender or date. You can't really sort out any of the columns.
The only way you can access all emails from a certain sender is to use search.
Getting used to Gmail all over again
The new version of Gmail brought some cool features like Snooze and an app sidebar.
Like any update, it may take a while to get used to it!
If you've got any more questions about it, let me know in the comments.
Until next time,
Have fun storming the castle!
What are you doing this Wednesday? Join us for our Wednesday webinar!
Every week we break big, complex processes like building your email list and growing a successful YouTube channel into small, actionable steps you can put into practice straight away.
Webinars not your thing? Head over to our YouTube channel and watch the latest videos.