Video home security systems used to be clunky, expensive, and hard to set up.
They often required a security guard and a lot of management. Or at least an installer and a contract!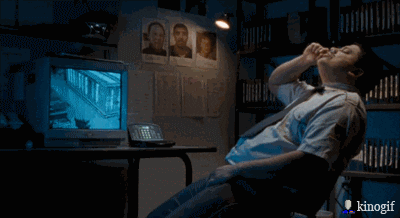 This isn't the case anymore.
Today's video surveillance systems are sleek and powerful. Set up takes minutes and you can monitor them from your smartphone.
I just installed the Arlo system including  Arlo Pro 2 camera and the process was completely painless.
Let's take a look at how Arlo works, explore some of the system's key features, and see what it can do for you.
The Arlo
The Arlo home security system stands out because it's easy to install and manage. You can have it up and ready to go in minutes.
You don't have to deal with wires, bulky equipment, or impossible to use wall mounts.
The system is wireless– everything is built around a wireless hub that connects to your wifi router. The cameras and hub then use your wifi to talk to each other.
The Arlo security system works with other popular smart home apps like Alexa, the Apple Homekit, and Google Assistant so you don't have to worry about compatibility issues.
The hardware
The Arlo sleek, functional, and comes with plenty of bells and whistles.
High definition cameras.  The Arlo Pro 2 cameras have 1080p resolution.
Rotating field of view. Each camera has a 130-degree FOV, perfect for monitoring your surroundings.
Weather-resilient. Fully IP65 certified for outdoor use, the cameras can survive cold, wind, snow, and sunshine.
Sees at night. Your Arlo system is equipped with night vision so you can always see what's going on for up to 25 feet.
Siren. The base station comes with a powerful 100db siren. You can schedule it or set it off with your phone.
In-camera speaker. You can use your device's mic to talk and your voice comes out of the camera's speaker, loud and clear.
Rechargeable battery. Your camera battery can last between 2 and 3 months, depending on use. You can plug it into regular power or connect it to extras like the solar panel charging station.
Base station back up. The base station can take a USB local backup hard drive.
Multiple useful accessories.  You can customize and expand your kit by getting silicon skins to darken your camera, spare batteries, or charging stations.
The software
When you get any of the Arlo Pro 2 systems, you get access to Arlo's basic plan. You can access your camera feed either through the mobile app or your desktop.
To access the camera feed, set up an account with Arlo and then configure your cameras. You can watch the camera feed live, track your battery life, and check the stability of your wifi connection.
The basic free subscription includes:
The feed for each camera. You can set up your camera so it records every time it detects a motion, a sound, or both, and watch the footage in the app.
Free cloud storage of your videos for up to 7 days for up to 5 cameras. Or you can opt-in for a premier or elite subscription if you need more storage or would like to connect more cameras. 
Instant alerts. Set up push notifications or email alerts every time your camera detects motion or sound (if you want).
Live view. Watch your camera do its thing in real time.
Schedule your camera's on-time. You can set your cameras up to turn on or off at specific times.
Change the names of your cameras. Name each camera for easy navigation and tracking.
One log-in at a time. If you log into your account on your phone and desktop at the same time, Arlo will kick you out of the older login.
Setting up your security system
Setting up the Arlo was surprisingly easy. The wall bracket and camera connect through a strong magnet. This makes it really easy to remove or adjust the camera.
To configure each camera,  open up the software, choose which device you'd like to add, and sync it to your base station. The camera will be ready to stream live in seconds.
That's it. You can have your brand new video security system ready to go in minutes.
Making your home a safer place
I'm no expert at security systems, but with Arlo you don't have to be. It's easy to use and you can do a lot of different things.
Use the camera to protect your home, check on your pets, or even as a baby monitor.
Until next time,
Have fun storming the castle!
What are you doing this Wednesday? Join us for our Wednesday webinar!
Every week we break big, complex processes like building your email list and growing a successful YouTube channel into small, actionable steps you can put into practice straight away.
Webinars not your thing? Head over to our YouTube channel and watch the latest videos.
Facebook Comments