Video Made Easy with InVideo
InVideo is a powerful video editor that enables you to create professional-looking videos in just minutes.
Discover how you can get all your video creation needs from one simple platform. You don't need any advanced skills to use InVideo. Beginners will find they can get their videos out in no time. Use that extra time you'll have to make more videos and grow your business. See what InVideo can do for you!
InVideo Live Product Showcase + Demo
The Ultimate Guide to InVideo Video Editing Tools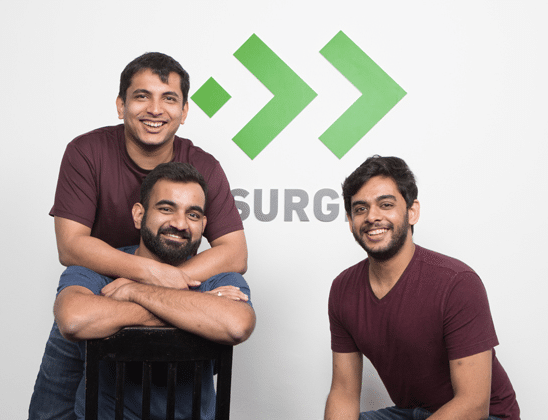 We're a team of three. (let's not call us musketeers) 
What you should know about us is that we're fixers. We love to solve problems. We bond over it. We cheers our beer over it. 
And that's how we created MassBlurb. A company that helps small restaurants to maintain an online presence. 
After that we converted self help books into video summaries. Know what we realised during the process? The difficulty of technicalities that take away the joy of creating something new and exploring your own ideas.
So we wanted to fix that too. 
And we did.
Drumroll
INVIDEO
A creative video editing platform that helps you create professional looking videos in no time.  
By you, we mean boxers, entrepreneurs, chefs, anchors, sailors.
By that, we mean everyone. Every. One. 
No matter who you are and where you come from and what your skill set is. 
You're creating masterpieces here! Try us out at invideo.io – we look forward to your feedback : )
Swipe my toolkit and start building your own
OUR PATREON COMMUNITY RECEIVES DISCOUNTS TO OUR ONLINE COURSES & EXCLUSIVE ACCESS TO OUR CONTENT.
WE'D LOVE FOR YOU TO BE PART OF OUR COMMUNITY!