Why is it hard to maintain consistency in creating content? How do you pull it off? Get content marketing tips in this week's Grey Matters.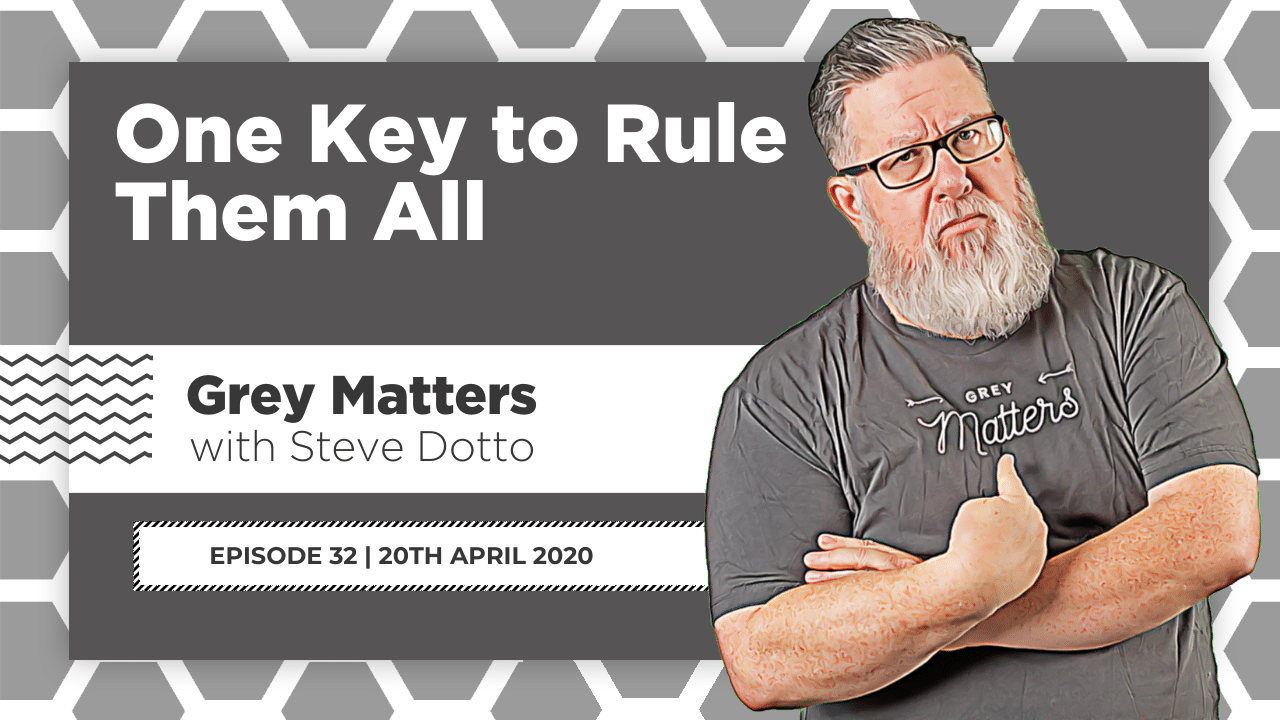 Consistency: Incorporating It Into Your Content Marketing Strategy
[3:11] – Introducing this week's podcast: Consistency and content marketing.
Many content creators caught in the throes of the COVID-19 pandemic are seeing tremendous success, with an increasing number of their present and potential audience members spending time online.

However, with this success comes the pressure to continuously produce content with consistency, meaning a regular schedule and level of quality, which can be quite challenging.

 
[8:20] – Consistency as the single most important key to success.
The lack of consistency is the most common breaking point for content creators; furthermore, it is impossible to build a strong business without consistent output, regardless of platform.

As a content creator, your community will expect updates from you on a regular basis, depending on how often you have been posting content for the longest time. 

Consistency creates a level of trust, a degree of expectation, and an assurance of security with your community that you are there, and that your voice is there.

 
[12:03] – The challenges that come with consistency
Every creator subconsciously knows that it's difficult to consistently deliver valuable content to the community—and the community knows that as well. For creators, showing a depth of understanding and comprehension, alongside commitment to their community and product, will increase the overall value of the creator's output. 

Unfortunately, burnout is a very real problem for creatives.

Consistency doesn't mean a winning streak necessarily; as a creator, you can take little breaks from time to time. Feel free to take mental health breaks, physical breaks, or breaks from publishing your content, for as long as you're upfront about when your audience can expect yo to return.

 
[16:23] – Keys that will help you find that consistency and discipline to keep creating.
The first key is setting expectations. Making a personal commitment will carry you through a lot of tough days.

Adhere to a schedule and block booking for creating podcasts, videos, blogs, and other content. Also, take into consideration the amount of lead time you really need.

Another approach would be to look for complementary disciplines, or other habits that create muscle memory, helping you cement the creative process as part of your routine.

 
[20:40] – Having a backlog of inspiration for content.
There are times when you just won't feel inspired enough to create something from scratch; during these situations, having a backlog, a content bucket of sorts to draw from, can help.

 
[22:00] – Two tools for filling the content bucket.
Evernote is useful for quickly capturing information, jotting down spur-of-the-moment ideas for content, and generally having a place to collect your random ideas.

Asana, a project management tool, is helpful for turning those ideas into reality, moving them further into the production process. It also lets you work with team members on your ideas, when necessary.

 
[24:32] – Approaches for coming up with content ideas
There are basically two approaches: one that's fundamentally reliant on research and data, and one that depends on sudden inspiration. Either or both may work for you depending on your creative process.

Coming up with content consistently is not an easy process, but the rewards for being consistent are profound.

 
Resources
Big Welcome and Thank You to Our New Patrons
Mike Patton 

John Eisel

Peter Davenport 

David Sharples

Mike Murray 

John Stutler

Ronnie Patel 

Philip Reynolds

Dan Light 

Cora Robinson

Pierre Louis Leveque

Nancy Brown 

Nancy Huffaker

Bob Wilde

Bob Rosen
The single most important key to success in content marketing?
The answer is clear, it is consistency.
Consistency, especially in publishing frequency.
It amazes me how often the same narrative takes place.
The creators who stay the course find success. The creators who establish frequency and publish relevant content on time grow their community, and build their authority, it never fails. 
But consistency is a difficult thing to master. When we start any venture we have a honeymoon period where we are motivated, but eventually, constantly creating content becomes a chore. 
How do we overcome the fate of most of our colleagues, who's commitment falters?
That is the topic this week on Grey Matters.