Master the Evernote basics: learn everything you need to know to get started with Evernote in less than an hour
[inf_infusionsoft_inline optin_id="optin_9"]
Ready to learn how to effectively use Evernote in less time than watching a movie?
I'm Steve Dotto and I've shown thousands of people how to use Evernote to become more organized and productive.
If you want to discover what Evernote can do for you my Evernote Quick Start is your best bet.
The best news? It's free, takes less than 60 minutes to complete and will save you dozens of hours. 
[inf_infusionsoft_inline optin_id="optin_9"]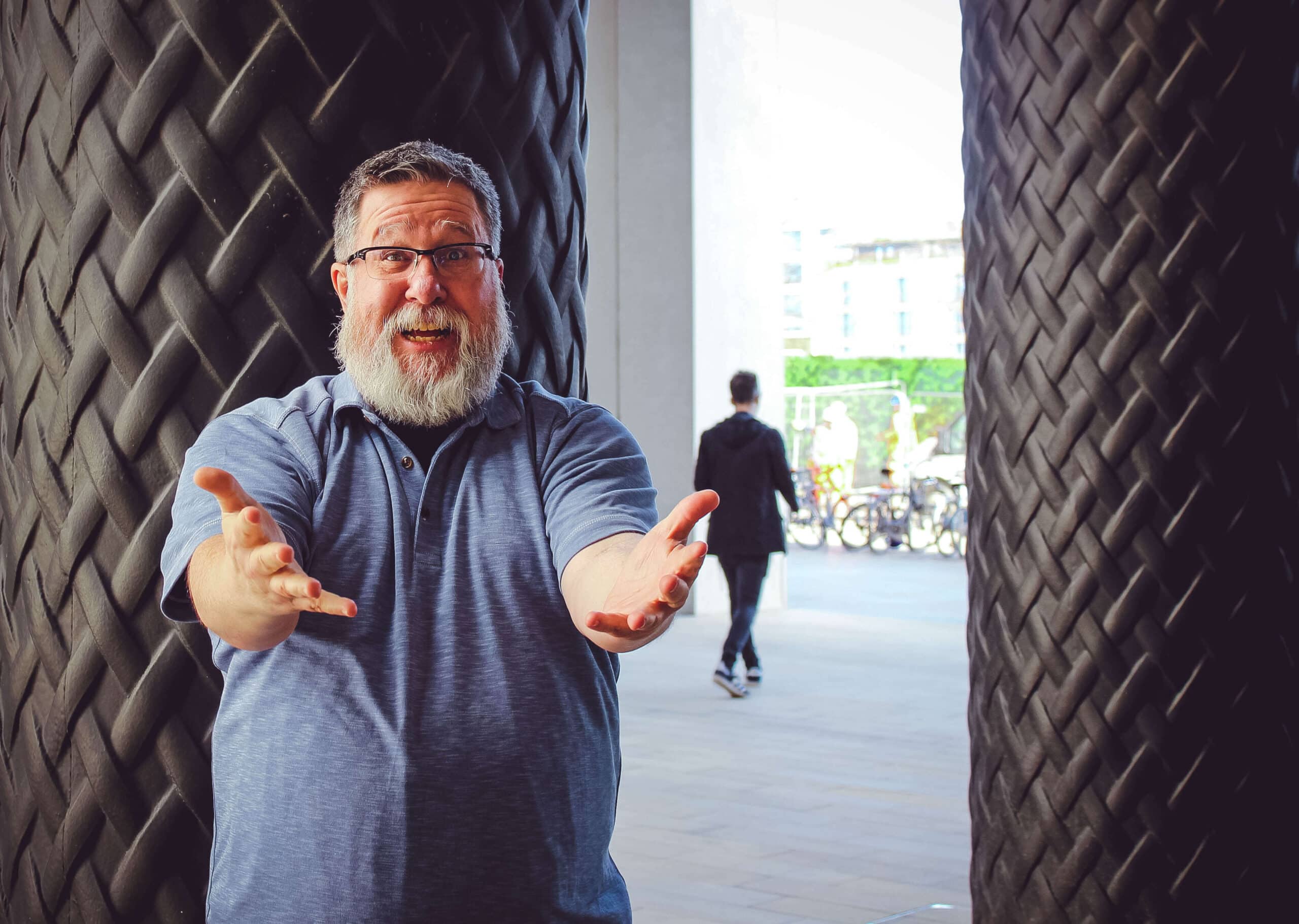 This may be a super short course but by the end you'll feel comfortable starting your own Evernote journey.
Here's what we'll cover:
[inf_infusionsoft_inline optin_id="optin_9"]
What people are saying about Evernote Quick Start
Brilliant ideas!
This little app looks like the best thing since sliced bread and you made it possible for me to use it. Not only did you explain how to use it but the idea of your list of things like toner cartridge numbers and HVAC filter sizes is genius. Thank you.
Great Quick Start - I Want More!
This is a great quick start course and makes Evernote not quite so daunting. I am going to be looking on the DottoTech site and the YouTube account for more videos on Evernote. Steve has such a great training style, is clear, organized and has a great voice for internet trainings. He clearly knows his stuff!
Perfect for getting started! This course is right on the mark for anybody just getting started with Evernote! Great work, Steve. I have to go get my wife now, so she can get started with Evernote too! She will love this course.
Excellent!
I really enjoyed how simple and efficient this course was. Much more organized in small chunks than just watching a long tutorial video. Loved it!
Great overview! I love how you give us "permission" to not have to build a big blueprint of setting it all up. It gives you freedom to not feel you have to design it so perfectly up front.
Take a note
Steve's tutorials are always a great resource. The Evernote Quick Start is a great way to get up to speed using Evernote and it should help organize my life nicely.
I Really Had No Idea!
Evernote was kind of a mystery to me. I had heard of it. I even had it on my phone. But I really had no idea of the value of this little program. The tutorial was perfect. A good length, filled with information, showing the basics but offering a hint of how powerful Evernote can be. I signed up for a new account and put it on my Chromebook, desktop, tablet, and phone. Now, I can access all my information, all the time. And I understand much better how to use this wonderful tool.
Great Info!
I've been using Evernote for a few years & now see that I have made it so much more difficult than need be, hence I haven't used it regularly. After watching this series of videos, I now see how I will be using Evernote on a daily basis AND getting my husband to do the same for his trucking business. Thanks Steve for opening my eyes to the simplicity and powerful features of Evernote.
Evernote Quickstart
Steve does a wonderful job at presenting tools like Evernote, especially for a newbie like me. I've put off transitioning to Evernote for about a year, but I'm making the commitment now. I almost made the mistake of setting up a structured environment in Evernote, but Steve's tutorials managed to convince me otherwise. This Quick Start course may be brief, but it outlines the powerful tool that is contained in Evernote. Just get in there and start entering notes; you'll be satisfied with the results.
Nice job
I came across your videos on your YouTube channel yesterday. The question I was looking for an answer to... What scanner should I buy - NeatDesk or Fujitsu ScanSnap? I'm buried under receipts, working on ironing out my biz systems, and need to be organized to scale up my real estate investing biz next year. I've never really understood what Evernote or DropBox or Google Drive could really do for me or how to set them up and use them. I've posted multiples pics of a property and shared them via DropBox, but that's about it. And I was using the hierarchical folder structure (which another video said not to do, and I now understand why!!). I also found TurboScan on my phone, but I've never used it. Kept getting stuck with this stuff and feeling frustrated and overwhelmed. This is great. I'm gonna figure out how to manage my receipts; I may not even need to buy a new scanner; and I think Evernote or one of the other cloud storage solutions you talk about are gonna work great for me for receipts, notes, and lots of other stuff! I'm going to keep watching your videos and get some things figured out that I've been seriously struggling with. Ahhhhh, I can feel my anxiety dissipating! Good stuff!
Start using Evernote today!
[inf_infusionsoft_inline optin_id="optin_9"]